Passion and tradition
Dedication to craftsmanship
Passion and tradition are fundamental cornerstones of the company, which is dedicated to craftsmanship. Every piece of furniture offered by C.G. Capelletti is the result of a handcrafted production process that blends tradition and innovation. The skilled artisans of Brianza put their heart and soul into every detail, working passionately to create unique and unparalleled works of luxury furniture art.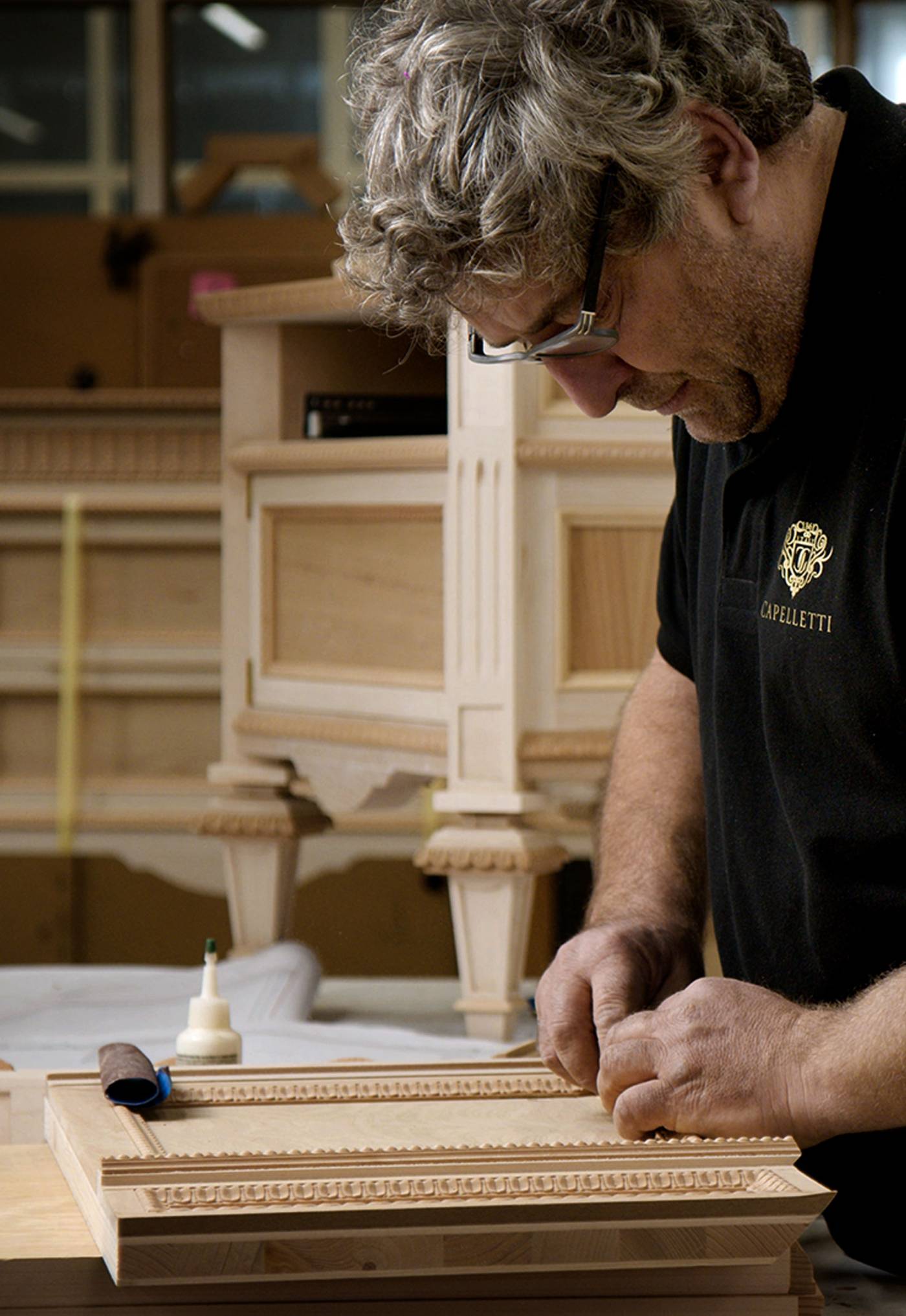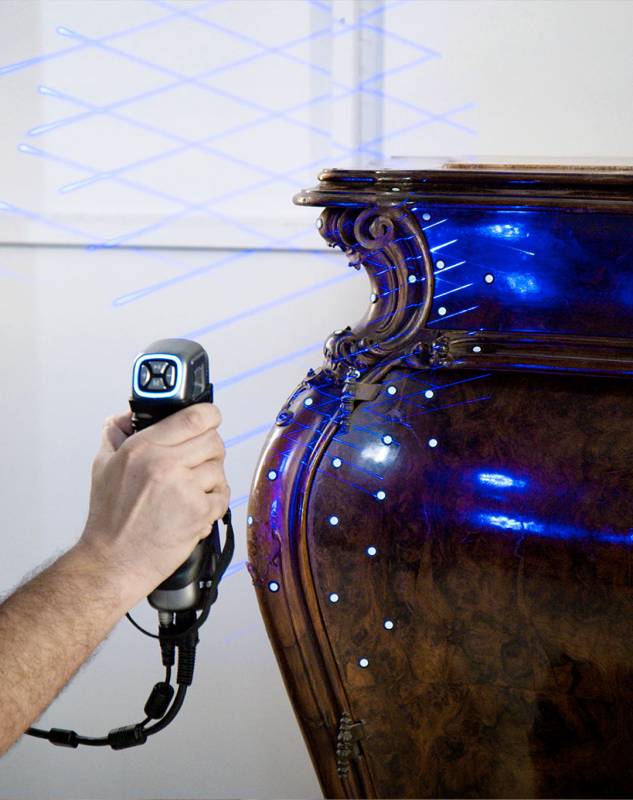 Handcrafted luxury furniture
Inlays, gold and hand-painting for singular elegance
The luxury craftsmanship of C.G. Capelletti is manifested through inlays, gold decorations and hand-painted paintings, imparting a singular elegance. Inlay carvings add refinement to furniture surfaces, while meticulous paintings tell stories through color and form. The commitment to perfection is reflected in each piece. Applications of gold leaf, marqueterie de palle and relief plaster help create furniture that embodies the art and beauty of luxury furniture.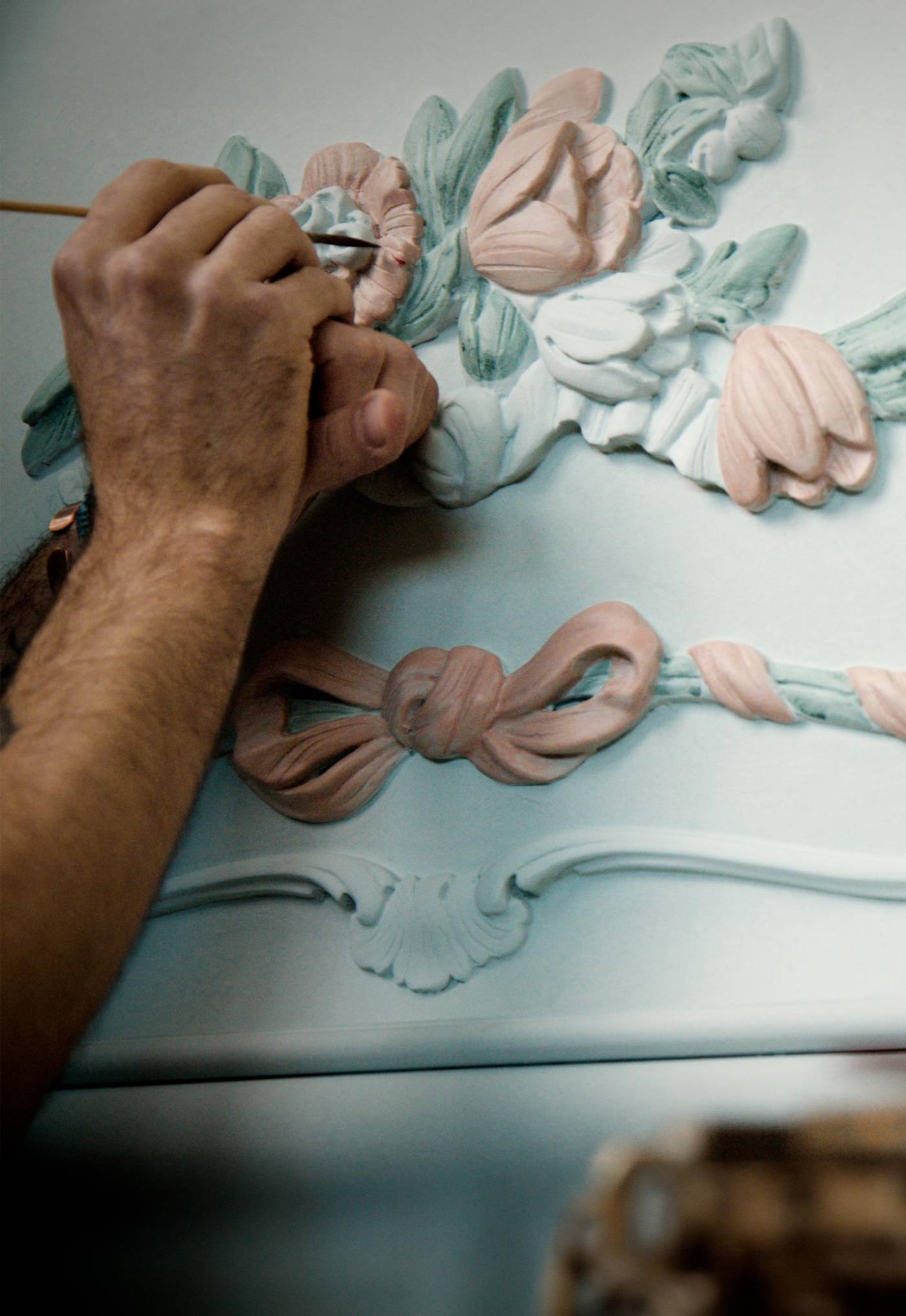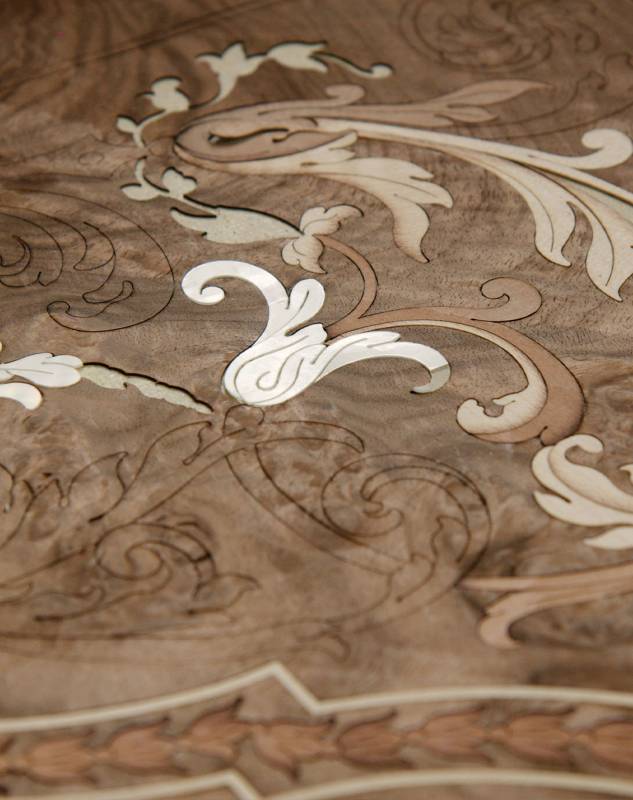 Art and craftsmanship
Two concepts that define the essence of C.G Capelletti's production.
Craftsmanship is the beating heart of every creation, evident in every detail thanks to the meticulous attention of master artisans. All products are custom-made, adapting to customers' specific desires, and every step of the production process is executed with perfection. Using fine materials and exclusive designs, it is the expert hand of the craftsmen that lends a magical touch to each creation. In a homogeneous world of luxury furniture, it is precisely craftsmanship that sets C.G. Capelletti apart, offering customers an extraordinary experience that goes beyond just furniture.